DREPANO, VIVARI
CANDIA
DREPANO and VIVARI are two pleasant villages a short bus ride south-east of Nafplio, best known, perhaps, for its alluring beaches and good seafood taverns by the beach. While you're there you can visit the churches of Ag. Spiridon and Ag. Paraskevi in Drepano, and in Vivari ruins of a Venetian castle from 1714.
The peculiar PROFITI ILIAS, the rock that juts up from the landscape in the photo above is described here.
Travelling further east, you'll soon arrive in CANDIA (pron. Kadja), which offers a gravel beach, and "Aga's Tower" which is the remains of the house the local Aga lived in when Greece was under Ottoman rule. Close by you can climb up to the city's small Mycenaean acropolis, where now a small church, St Eleousa, rests. Not exactly top-class attractions, but the view from the church is amazing, as shown in the picture.
Read about the beaches in the area here.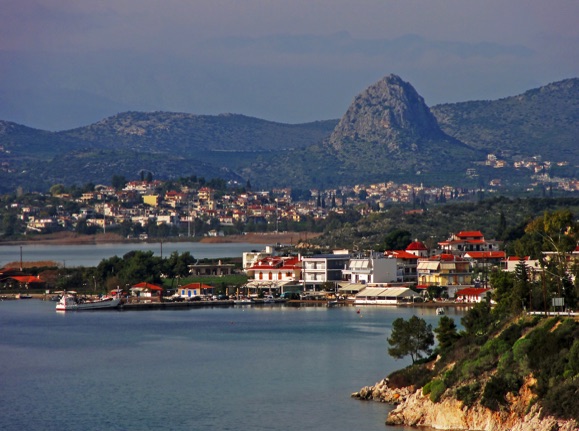 Three sweet coastal villages in the east
If we want to eat great fish, we often go to the fish tavern To Delfini in Vivari.
Not only is the food delicious, but we sit right next to the sea.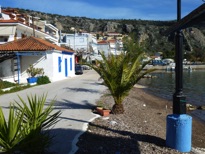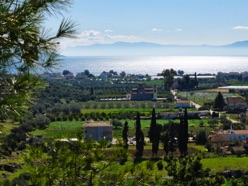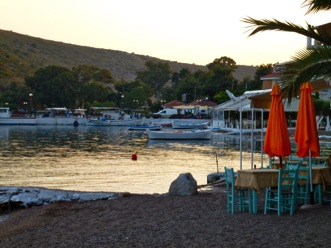 Vivari is the cutest of the Villages (seen above and in the foreground of the main picture).