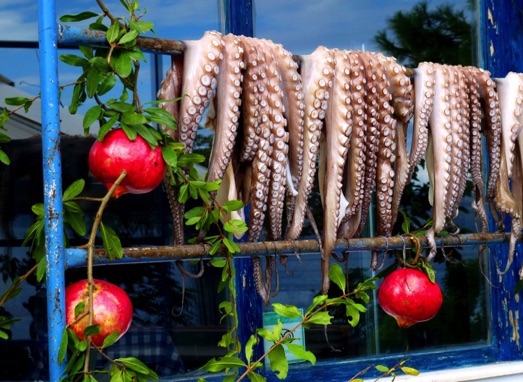 Greek food is characterized by the supply of good produce, such as sun-ripe tomatoes, sharp feta cheese, fresh fish, thick honey, fat olives and affordable wine. The dishes seldom consist of many ingredients, and eating Greek food is enjoying the taste of these ingredients in their own right. But also, the Greeks prefer to eat many small dishes rather than only one big main course, so the tastes are still varied and exciting during the course of a meal.
Want to try Greek recipes? Check out our blog!
You should eat like a Greek!
TO EAT WELL IN GREECE; KNOW THIS
It does not take a lot of effort to find good places to eat in Greece. But if you still plan to eat like you do in your home country, it may not matter which restaurant you choose.
An appetizer, followed by main course and dessert, it's not really the thing here.
A typical Greek meal in a typical Greek taverna: first choose some of the many smaller dishes on the menu, mezédes (see article to the right). Chances are that when you get a taste of this, you won't care about the rest of the menu. If you're not full, just order more mezedes. The food is put in the middle of the table, so everyone can taste a little of everything. It rarely comes with cutlery; you serve yourself to dishes with your own fork. And yes, it is okay to help yourself several times.
In Britain, the food is a personal thing: I will have this, what are you going to have?
In Greece we eat. The meal is a vital, important social happening, and it is so much nicer to share food, talk about ingredients, flavors and textures, and enjoy a common experience.
If the tavern has a menu, dishes are often divided into appetizers and main dishes, but you shouldn't really bother about that, either. Order what you want and what you at least want to try. Since Greek food is all about freshness, there might be items on the menu that the tavern will not serve, a traditional cook will cook whatever's in season and only that. Sometimes, but not always, the menu will not display the price of the dishes that are out of season.
In general, dishes are brought to the table as they are completed. That is, if you order cucumber salad and grilled chicken, you get salad first and chicken after a while. If you intend to eat them together you need to provide that information, otherwise you might sit there for fifteen minutes or so and just admire the salad. And maybe feel a tiny bit stupid?
Typical main courses are usually served without a lot of other stuff, maybe with rice or with chips, or with both rice and chips. The menu seldom says anything about this, so if this is important to you, please ask. The main dishes are, usually also put in middle of the table, so everyone can help themselves, and do not expect that they will arrive at the same time. As mentioned the dishes are brought to the table when they are ready. But again, if you eat at a tavern mostly visited by tourists, it may not be like this.
But please, choose an authentic place!
Not all traditional taverns serve dessert and/or coffee, but will often bring you a small piece of cake, fresh fruit or a pudding for free. It's polite to eat a little of these treats, even if you're completely full!
THE VERY BEST FOOD
IN GREECE: MEZÉDES
Mezédes, (singular: mezé), are the small Greek dishes that can be compared to Spanish tapas. You can find them at most Greek taverns, mostly as "appetizers" or "starters". You can eat mezedes both for lunch and dinner, or whenever you want, either one, two or many. All the small dishes are placed in the middle of the table and then it's just for everybody around the table to tuck in.
Meze can be small bowls of olives, cheese or salted cucumber, grilled octopus or sausage, small meatballs, shrimp or fried small fish, pies and cheese fritters. It may also be meat that has cooked for a long time in tomato and wine, salad of eggplant or garlic, chicken in ouzo sauce ... The dishes varies from place to place. And you can of course also order main dishes as mezedes, for all to share.
You can also request "pikilía". Then you'll get a platter with an assortment of different mezédes. Not all taverns have this on the menu, but it's certainly possible to ask if they can make it for you anyway.
SMALL CHECKLIST:
1.DO NOT expect fantastic food if you sit where all the other tourists eat. In Nafplio the tourists eat in the "restaurant street" Staïkopoulo, few Nafpliots do. But there are of course some good taverns in this street to.

2.Eat where the Greeks eat; find the small hidden places, those who may not look the most "blue chequered". 

3.The menus and the food in Greece are (usually) made with the intent that everybody around the table share their food. If you eat like you usually would in the restaurants at home - ordering maybe just a main course - it quickly becomes boring. 

4.It is not common to have serving utensils, even if you are going to share the food. You are allowed to eat with your fingers too, and dip your bread in the sauce or salad oil. 

5.Eat Greek dishes! The Greeks are (naturally) experts in creating this food. If you want to eat something else for a change, choose carefully. Also see our recommended taverns in Nafplio here.

6.Bread and water will arrive at the table even if you don't ask for it. This is customary, and it seems strange to send it back. 

7.Dare to try something new. A meze costs little, but can give you a new, great tasting experience. 

8.The Greeks prefer the food lukewarm, not hot. Lukewarm food has more flavours; so don't complain if it's not piping hot. 

9.The tourist spots expect around ten per cent tip, in places with almost no tourism it is usually ok that you round up the sum.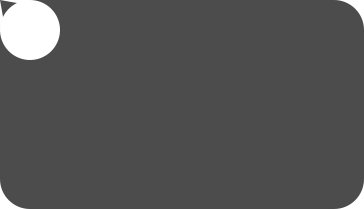 «For me, Greek food is the best in the world. Not just because they use fresh vegetables and they don't over-power with spices, but because it comes with the whole package of wine and conversation that can go all afternoon or all night long.
As anyone who has visited Greece will tell you, eating and drinking is a way of life there and those British holidaymakers who stay in self-catering rooms and apartments fixing their English meals, are missing out on one of the best aspects of living in Greece.»