KARATHONA
For most people Karathona is a place to enjoy the sun and the sea, but if you need a little break, it may be nice to know that there are four small, sweet churches nearby:
AGIOS KONSTANTINOS is found at the far south end of the beach, and feel free to ring the church bell when you arrive there! Outside the church you'll find a shaded picnic area with benches and tables, which you are welcome to use if there's not a baptism or marriage celebrated at the little church. But don't litter, leave it as clean as you found it!
In the building next to the church are some small apartments, which some lucky Nafpliotes use as "beach houses".
AGIOS NIKOLAOS is reached by crossing the parking lot on the upper side of Agios Konstantinos, and following the narrow path that runs along the water further southwards for 10-15 minutes. This walk is especially lovely in the spring, with explosions of colours from flowers and shrubs. Also good for picnic.
Agios Ioannis and the cave church Panagitsa are situated on the hill above the beach. PANAGITSA is easily spotted, and Ag. Ioannis rests in the little grove below.
Panagitsa is the most exciting of the two, no one is quite sure about its age, but presumably the church dates from the 15 - or 1600's. Maybe some monks originally came here to watch out for pirates, protecting the larger Metamorfosis Sotiros Monastery some kilometres inland. An icon dating from the 8 - or 900's was found here a few years ago. It depicts the Virgin Mary, also referred to as Panagitsa in Greek.
Agios Ioannis is probably the least exciting of the four mini churches, but sit on one of the benches outside and enjoy the wide view over the long beach.
All in all, Karathona offers a perfect little excursion or two if you get bored of being in a horizontal position all day. But remember to bring water with you; nothing is sold at or near the churches!
Food- and drink-wise, there are four or five taverns/cafes lining the beach, only open in summertime.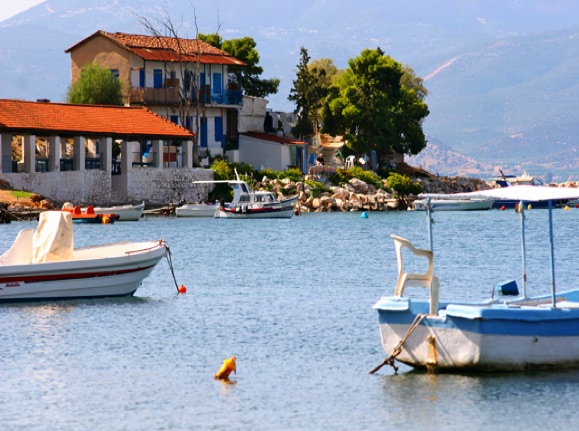 Agios Konstantinos (over)
Agios Nikolaos (below)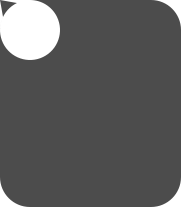 WALK TO KARATHONA
From Arvanitia, Nafplio's town beach, there is a nice walk along the waterfront to Karathona. The path is to the left / to the southeast when you are at the big parking lot at Arvanitia, and after about 2,5 km you reach Karathona.