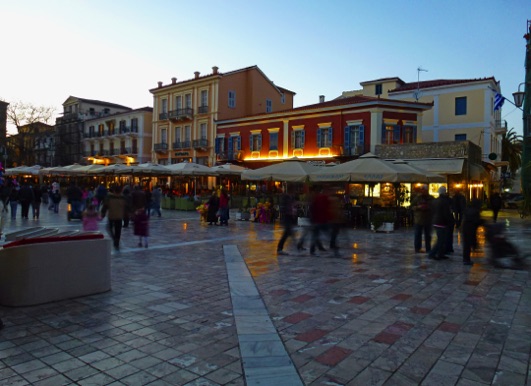 SYNTAGMA SQUARE
Syntagma Square (Platia Syntagmatos) is Nafplio's heart. Here the Nafpliots sit with a coffee in the morning, or the children play in the soft evenings, while parents and grandparents enjoy dinner, couples and friends meet over wine or beer… Syntagma means Constitution, and you will find squares by this name all over Greece. But Nafplio's Syntagma is truly unique. The beautiful buildings, primarily in neoclassical style, create a beautiful frame around the square, and the polished marble floor reflects both sunlight and streetlights. Even in winter this is the place to be, the sheltered location between all the buildings - and strategically placed heat lamps - make the cold disappear.
On the square's west end stands the Venetian arsenal, built in 1713, now The Archaeological Museum. At the opposite end we find the Trianon (pictured right), a mosque probably built in the late 1500's and one of Nafplio's oldest buildings. The local theater occasionally performs here. The name Trianon has nothing to do with the mosque, but was originally the name of a movie theatre that once operated here.
The bank building, Ethniki Trapeza, is also worth mentioning. It dates from 1930, built in the so-called "New Mycenean" style, meaning it has a strong kinship with the palaces of Mykines, the latter from around 1500 BC. (Mykines is half an hour drive from Nafplio, a great excursion.)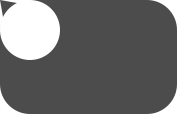 Nafplio is known as the"proposal" capital of Greece, because so many men propose to their girlfriend there!
A coffee, a book, what else do you need?
The vivid heart of Nafplio