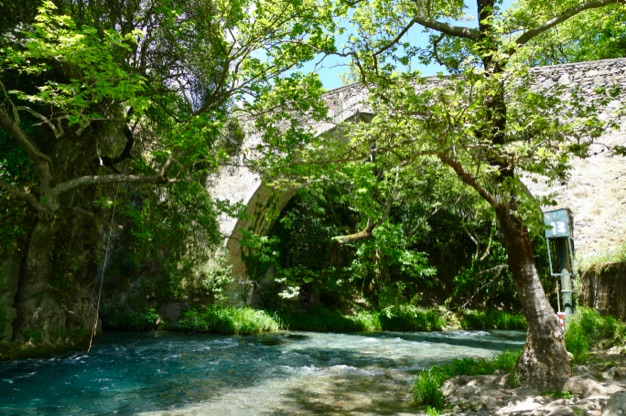 GORTYNIA
Big words in the headline - and you're allowed to disagree - but at least I think that the mountain villages of Stemnitsa and Dimitsana, the mountainside climbing monasteries and not least the nature in the Gortynia area are "the cream" of Arcadia county.
We begin with the oldest, namely Ancient Gortys. We are up in the Mainalon mountains, travelling down to the ravine that the Lousios River has created over the millennia. It's such a majestic nature here, with tree-clad mountains and, if you come in the spring, a rich flora of wild flowers.
Gortys was an important town in Arcadia during the period we call antiquity. Here lay a fort, houses, temples and even baths. And they did not bathe in icy river water, the ancient Greeks! They used a heating system, probably invented here in Arcadia. Gortys was also on the old road that ran from Athens via Corinth, Mykines, Megalopolis and to Olympia, and even today you can follow some of this route via the Menalon trail.
There's not much left of the magnificent Gortys, but parts of it are excavated, and also, this is a great place to have a little walk along the Lousios River.
There are several lovely mountain villages in the area, the most stunning being Stemnitsa and Dimitsana, with their stately stone houses. Both are in amphitheater form on the mountainside, with streets and squares that invite us to come explore.
Stemnitsa is the smallest of the two, but has a proud history. The captain and freedom fighter Kolokotronis had his headquarters here, and also Greece's only school of gold and silver craftmanship. The village has several small jewelry stores, and it is not at all difficult to let yourself be tempted.
Dimitsana is Gortynia's capital, it is located at an altitude of 950 meters and the view is formidable. The village is also a real beauty, and has many magnificent mansions built in the local stone. Along with small shops, cafes and tavernas, it makes Dimitsana a perfect destination. Just outside the village you can find The Open Air Water Power Museum, and we recommend a visit there, whether you are interested in water power or not.
Finally, we must mention the monasteries. Impregnable as this area was, many hermit monks sought shelter here. They found caves in the rock walls that they made their home, here they could be safe and live in isolation. Nevertheless, some of them got together (understandably!), and made the foundations of the monasteries we can visit today. All the monasteries have these hermit caves incorporated into the buildings, creating a rather dramatic architecture.
Prodromou, probably founded in 1167, is probably the most spectacular of them, and visiting Ancient Gortys, this monastery is not far away. On a steep mountain slope not far from the Water Power Museum in Dimitsana, lies Emyalon Monastery, built around 1600. The monastery seems oddly private, it's nevertheless worth a quick visit, and does not require a long detour. But , if you want to visit the Philosophou Monastery, it is a long detour! The monastery is resting on the edge of the ravine, dating from 1691, and overlooking the Prodromou Monastery.
Last time we checked (2019), the monasteries were open from dawn until 1 pm and from 5 pm to sunset.
Continue, if you like, to Mantineia or Tripoli!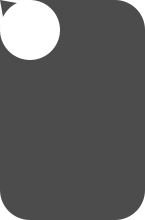 Stemnitsa is 10 km from Nafplio, Dimitsana 8 km further away. You'll need (in practice) a car to go there, but there's also a bus from Tripoli. (But if you use the bus we are not talking about a day trip.)
Lousios River (over),
Ancient Gortys (below).
Dimitsana (left)
and Mainalon Mountains (above).
Stemnitsa (over),
Emyalon Monastery (below).